Ballinode Community College
Ballinode Community School is Sligo's only iPad school. All of our students have their own iPads which form the cornerstone of their teaching & learning experience. Students use their iPads for learning materials, notes, educational applications and file storage and presentation. Our students are uniquely placed to learn the skills that the new Junior Cycle programme is built around.
At Ballinode Community College we believe that our characteristic spirit will allow our students to thrive and achieve their full potential. Our school is characterised by the values of fairness, equity and respect. We place a great value on a pastoral care structure that aims to ensure that all of our students are supported throughout their time in the school. Ballinode Community College is a school community in its truest sense, where all individuals can feel comfortable in their environment.
Our school supports our students with the aim of allowing them grow as individuals and develop their talents. A low pupil-teacher ratio ensures that students get the personalised attention in classes that allow them to prosper as learners. The school's sports and co-curricular programmes provide an opportunity for all students to participate in events outside of the classroom, and as such, form an important part of the holistic education provided by the school. For more information about the range of subjects and programmes on offer, log on to www.ballinodecollege.com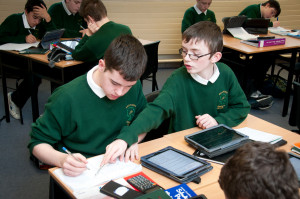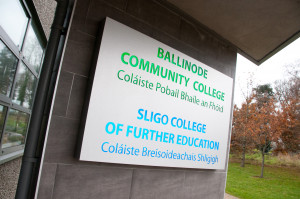 Contact Details
Address
Ballinode Community College
Clarion Road
Sligo
F91 DY66
Telephone
071 91 45480
Email
[email protected]
Website
www.ballinodecollege.com
Principal
David McGuinness
Deputy Principal
David Downey