Post Primary Schools
MSLETB is the patron of 17 Post-Primary schools including one Gaelcholáiste, 2 Further Education and Training Colleges and is joint patrons with 6 Community Schools and 1 Comprehensive School. It has 9 schools in Co. Mayo, 6 in Co. Sligo and 4 in Co. Leitrim. All Schools and Colleges are co-educational and multi-denominational and aim to provide the highest quality educational experience for learners in line with the Department of Education and Skills 'Looking at our Schools Quality Framework'. Our schools offer an extensive and innovative curriculum which supports learners to reach their full personal and academic potential.
MSLETB prepares learners for higher/further education or immediate entry into the workplace. A full range of subjects is offered at both Junior and Senior cycle. In addition to both Junior Certificate and Leaving Certificate programmes schools also provide specialised programmes such as Junior Cycle School Programme (JCSP), Leaving Certificate Applied (LCA), Leaving Certificate Vocational Programme (LCVP) and Transition Year (TY).
MSLETB Post Primary Schools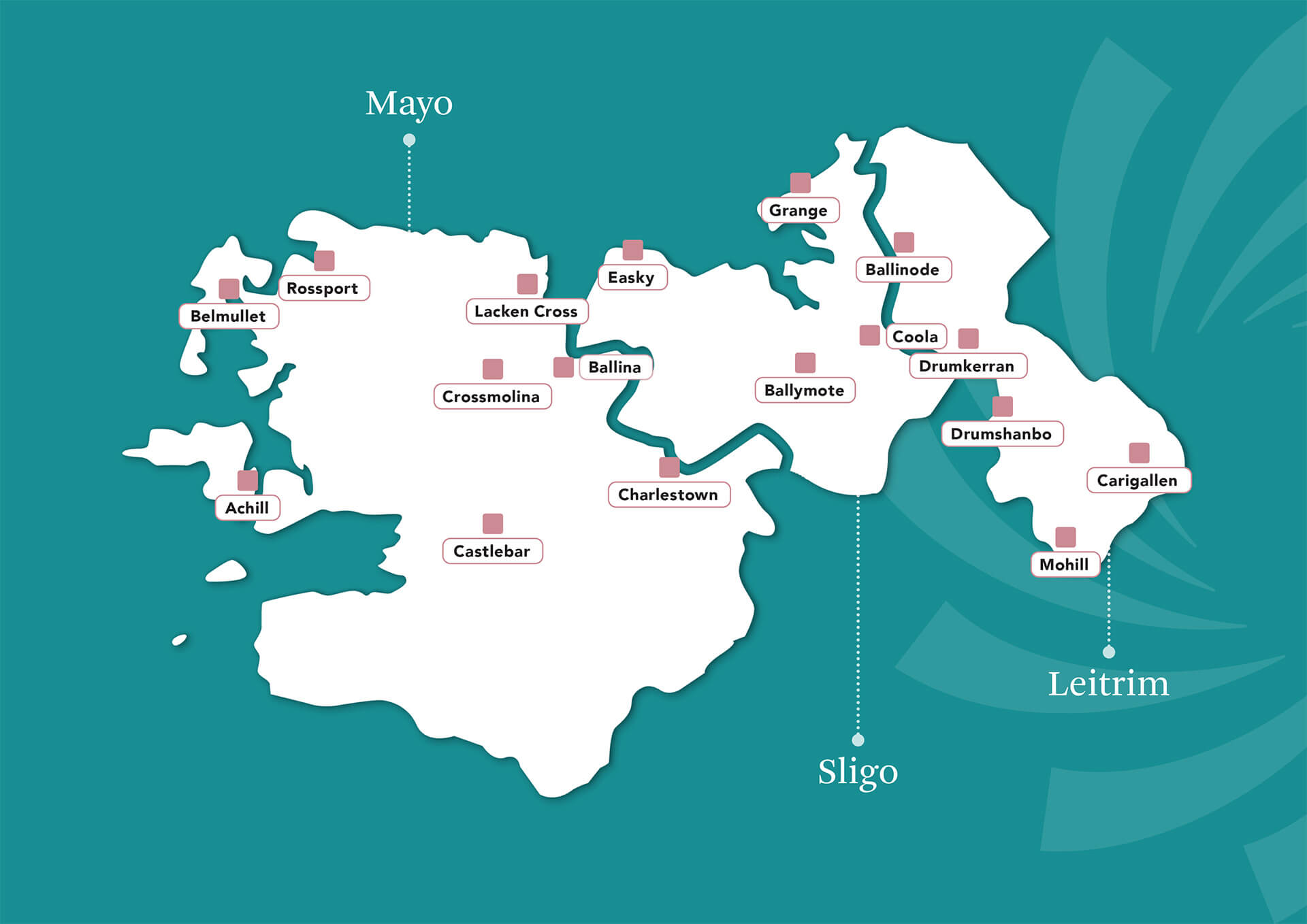 ETBI Patron's Framework on Ethos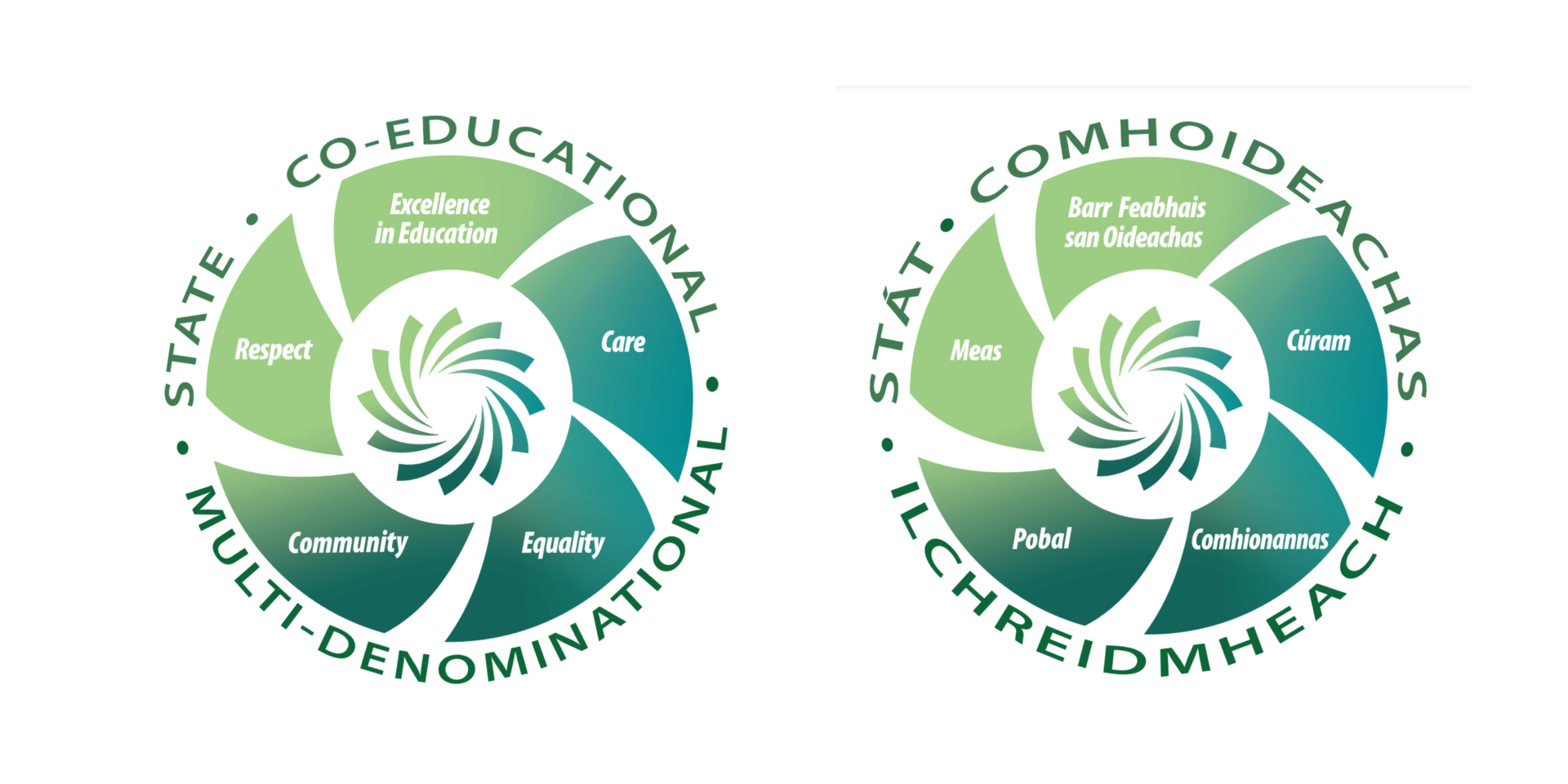 The "ETBI Patrons' Framework Implementation Plan for Ethos" began in all MSLETB Post-Primary Schools in September 2021. This Implementation Plan is part of a wider national initiative involving all ETBs in Ireland. Our schools are State, Co-Educational, Multidenominational Schools underpinned by the core values of: Excellence in Education, Care, Equality, Community and Respect. Each school has its own Mission Statement, Vision and Aims and celebrates its own identity in line with our shared ethos. By ethos we mean the characteristic spirit, the attitudes and the atmosphere of our schools. We endeavour to be aware of how all members of our school communities relate to each other and what values and attitudes our students experience every day.
Mayo Sligo and Leitrim Education and Training Board has appointed an Ethos Co-Ordinator to oversee the Implementation of the Patrons' Framework for Ethos in all of our schools. Each school has been furnished with the Framework Document on Ethos and each school has a designated Ethos Leadership Team to help raise awareness of ETB Ethos across the whole school community and engage schools with the Framework on Ethos. A Professional Learning Network for Ethos has been established within MSLETB, made up of one representative from each of our seventeen Post-Primary Schools. This group will meet with the Ethos Co-Ordinator on a regular basis to share best practice and develop new ways of promoting and raising awareness about our shared ethos.
All MSLETB Post-Primary Schools are involved in the rollout of the ETBI Patrons' Framework on Ethos since September 2021. Additionally, St. Joseph's Community College, Charlestown, Co. Mayo is taking part in a National Pilot Project with other ETB schools, run in conjunction with DCU, for the School Self-Evaluation of Ethos. Standards and statements of effective practice for School Self-Evaluation of Ethos are set out and detailed supports and templates are provided to schools by DCU in relation to Surveys/Data Collection/School Improvement Plan, etc. It is expected that lessons learned and the sharing of practices as a result of involvement in this Pilot Project, will help all schools in MSLETB with the implementation and promotion of our core values of Excellence in Education, Care, Equality, Community and Respect.