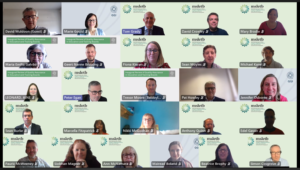 In MSLETB we are committed to making quality part of our wonderful everyday experience for our learners.
MSLETB are taking part in the first phase of the QQI International Inaugural Reviews. The inaugural review is an historic event as it is the first review process of its kind to be conducted within the sector. The review team conducted their final visit last week and members of the team gave initial feedback, with the final report to be completed in the coming weeks.
The purpose of the review is to encourage the development of the quality culture within ETBs and improve public confidence in the quality of FET provision by promoting transparency and public awareness. The review, which was due to be completed on-site, was undertaken online with several meetings scheduled with a whole cross section of our FET community including learners, colleagues, teachers/ tutors/ instructors, external stakeholders to name but a few.