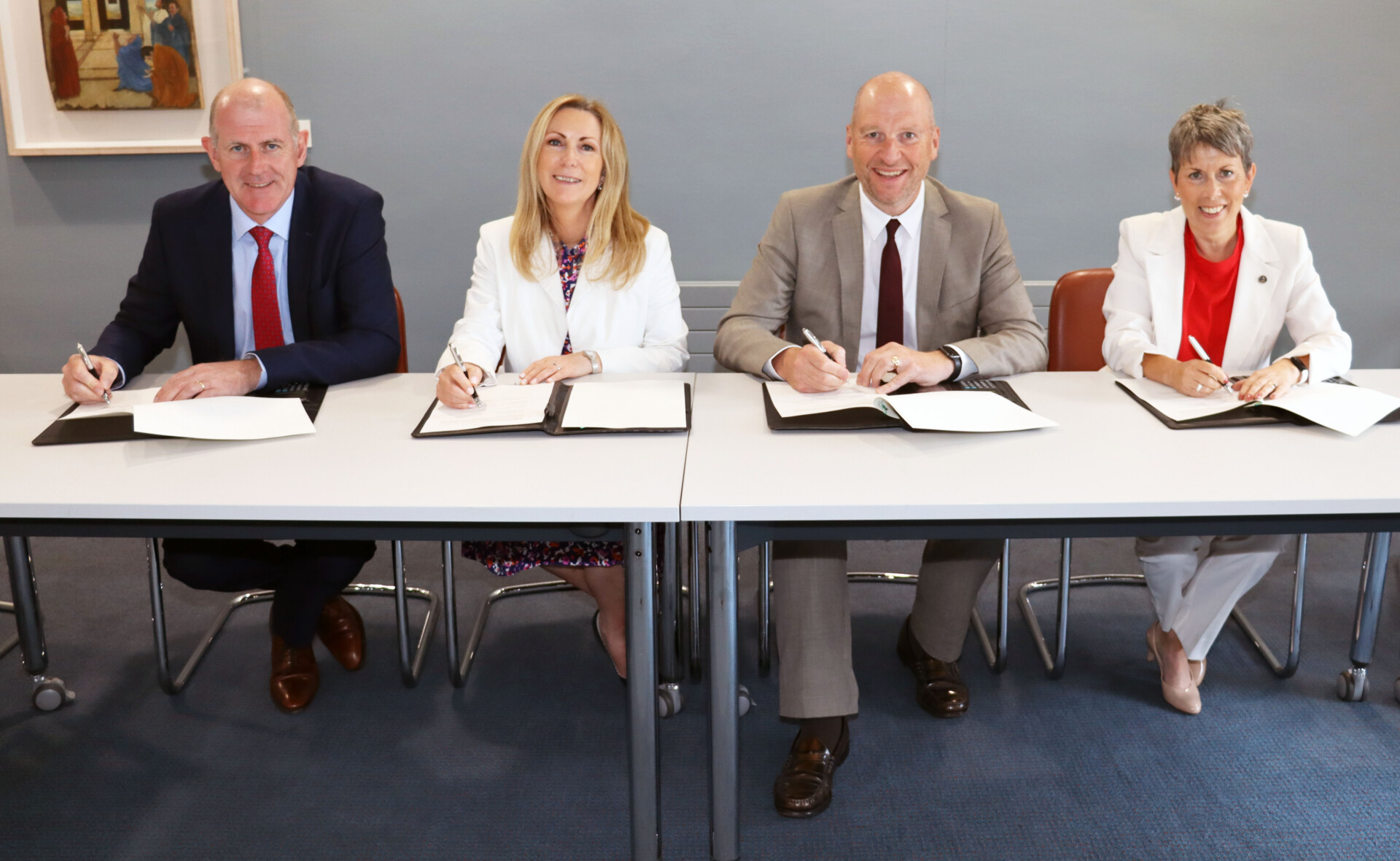 First Year of Courses will be delivered by Three ETBs and Completed in ATU
New access routes for four-degree courses in the West have been announced by Minister for Further & Higher Education, Research, Innovation and Science, Simon Harris. T.D. 
These four degrees are: 
Bachelor of Science in Industrial Laboratory Science

 

Bachelor of Business (Honours) in Business

 

Bachelor of Science (Honours) in Sustainable Engineering Technologies

 
Tertiary Access Route into Bachelor of Science (Honours) in General Nursing

 
These access routes will provide a unique opportunity for applicants to begin their studies within the Further Education and Training sector without the need to wait for the CAO (Central Applications Office) points. Shortlisted applicants will be invited for an interview when they will be required to show evidence of their eligibility based on the information provided in the application process.  
Speaking at the launch, Minister Harris said: 
"These tertiary degrees are a game changer, offering students an alternative route to the points system and ensuring that we have a system driven by the career choices and needs of the learners. I want to thank the National Tertiary Office, the Higher Education Authority and SOLAS for their leadership in driving this change forward." 
This collaborative development between Atlantic Technological University (ATU), Donegal Education and Training Board (ETB), Mayo Sligo Leitrim ETB and Galway Roscommon ETB, follows a government request to develop a multi-campus award that integrates the delivery of higher education in the FET sector to widen participation to individuals and communities who would not traditionally consider third-level education as a viable or realistic option for them. This increases the number of locations regionally where students can begin their studies, enhances flexibility through providing several programme paths and widens access through more flexible entry requirements.   
Welcoming the news, MSLETB, Chief Executive, Tom Grady said: 
"The introduction of the inaugural tertiary degree programmes, designed and delivered by the ETBs and Technical Universities in partnership, marks a significant milestone for students. These degrees offer students a ground-breaking alternative path to pursue a degree outside the CAO points system. These new education pathways offer various advantages, including local course availability with guaranteed progression. They also remove many geographical and financial barriers which is vital in allowing people the best opportunities to access further and higher education."  
For further information on these courses please visit www.atu.ie/tertiary-degrees or contact 1800 100 100