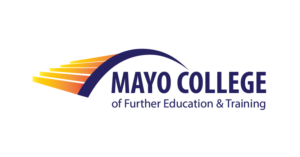 Mayo, Sligo and Leitrim Education and Training Board has today announced that Mayo College of Further Education and Training will operate a new campus in Ballina from 1st September 2022. The North Mayo – Ballina campus will run PLC courses formerly offered by Moyne College and develop new courses to offer to students in north Mayo. The new college will build on the strong reputation that Moyne College has gained in delivering PLC courses over many years.
The addition of this new campus will further strengthen the course offering of Mayo College of Further Education and Training. The announcement marks the further evolution of further education and training in Mayo Sligo Leitrim ETB. As part of a larger college learners in Ballina and North Mayo will be offered a wider range of courses with enhanced opportunity to partake in Erasmus+ and other college social activities.
Speaking on the announcement Mayo, Sligo and Leitrim ETB Chief Executive Mr Tom Grady said "The addition of a new campus to Mayo College will add to an already vibrant, diverse and inclusive college hosting a wide range of Further Education and Training opportunities at Level 5 and Level 6 on the National Framework of Qualifications. The addition of the Ballina campus is a significant milestone in the development of Further Education within Mayo Sligo and Leitrim ETB".
The state-of-the-art FET programmes and courses offered by Mayo College of FET will enable students and teachers to meet the demands of the modern social and economic environment. The College will offer exceptional educational opportunities for school leavers, lifelong learners, returning learners, employers, employees, and the wider community. It will serve as a beacon of learning for the region and afford learners the opportunity for academic, employment and social progression. Mayo College of Further Education and Training will:
be a leading centre for learning in Mayo and the West of Ireland.
be a technology-enhanced centre of excellence.
have a robust European dimension with the Erasmus+ programme; and
offer a range of social and sporting activities for learners.
The development will be in line with the goals of the SOLAS Transforming Future FET: Transforming Learning the National FET Strategy 2020-2024. The college will focus on Building Skills, Fostering Inclusion and Creating Pathways.
Mr Peter Egan, Director of Further Education and Training Mayo, Sligo Leitrim ETB, commented that "This is a further evolution in terms of educational provision in this region. It is an exciting and encouraging development for the region. Over the coming months we will continuously engage and consult with staff and learners to gather their views and agree the best way to deliver the project.  The project will accentuate the expertise of our staff and teachers and provide a future proofed, consistent, integrated and easily accessible approach to further education and training".
Mayo College of Further Education and Training will operate under a new paradigm that will match course creation with national skills requirements and labour market needs. This will be a major boost for the region and will form a part of an overall realignment of the sector right across the region.