Two young further education and training (FET) learners are calling on Leaving Certificate students to consider post leaving certificate (PLC) courses, apprenticeships and traineeships for their next step.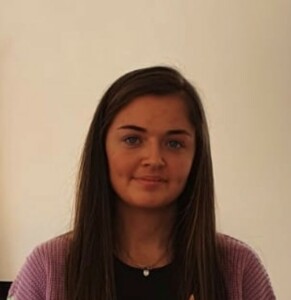 "The main reason I chose to do a PLC in nursing in North Connaught College was because I was just gone 17 before doing my leaving cert. I still felt I was quite young to be going to college and very unsure about what I wanted to do. I didn't want to dedicate my time to doing a four-year nursing degree and decide halfway through I didn't like it, so I felt this was the best option for me. After a tough few months of remote learning I felt like it would be a lot to start a full time course online and something like a PLC course suited me a lot better. It wasn't easy seeing my friends all moved away from home in college, but I certainly think I made the right decision, because I've learned that a career in nursing isn't for me. I made a lot of friends from the course that I still keep in contact with and by doing the course, and with the help of my tutors, I realised I wanted to do social care and I received an offer from Sligo IT and will start there shortly."
Lauren Durkin, Post Leaving Certificate Student, North Connaught College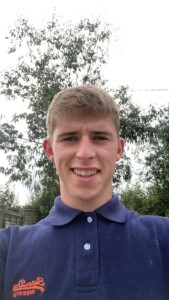 "I was offered a place in college in Galway after my Leaving Certificate in 2020 but I had also heard about the sales apprenticeship from a member of my family. My friends chose the college route however I preferred the combination of the practical work and the study that the apprenticeship offered. I was never a fan of study however now I am developing valuable skills which assist me in work every day and I also will get a recognised qualification from QQI – a Level 6 Advanced Certificate in Sales. As well as that, there are no college fees to pay! I get to meet many other salespeople from a variety of companies in Ireland and we get to share our ideas while in class which often means getting ideas for our own company. Our projects and assessments are interesting as we can base them on the company or the industry, we work in. I work in a family business and this apprenticeship gives me the opportunity to work in a very busy environment as well as taking some time off during the week to study and get paid to do it!" 
           
Daniel McGaugh, 2nd Year Sales Apprentice, McGaughs Garden Centre, Galway
The call is supported by SOLAS, the Further Education and Training Authority, who also encourage school leavers to consider their post-school options, in particular, students who:
Are unsure of what they want to study;
Wish to progress into a career where FET is the best learning pathway; or
Did not receive the points they need for their CAO choices.
Peter Egan, the Director of Further Education and Training with MSLETB, said "In Further Education and Training in MSLETB we provide a wide variety of life-long education options to anyone over 16. Every day we see the positive benefits for people who avail of our services in ETBs, whether that is through our free and professional adult guidance services; the 1,000's of citizens who participate in our courses such as Post Leaving Certificate and Apprenticeship and numerous others; or the businesses, sectors and employees we are working with to upskill and reskill and to develop the workforce".
FET Benefits
The benefits of further education and training include the following:
PLC courses can provide a foundation for students in specific sectors before they commit to completing an undergraduate course.
Recent research has shown that having a foundation in FET helps the chances of getting your degree if you move into higher education. We also know that 1 in 5 of the current intake in institutes of technology and technological universities come from FET, with more and more people recognising the value of this FET-HE pathway.
Many universities, colleges and Institutes of Technology have programmes in place to recognise FET qualifications as a route to entry. If a student completes a PLC programme with good results and meets specific criteria, they have a good chance of securing a place on a third-level course.
FET courses and programmes are available in every county in Ireland, delivered through 16 Education and Training Boards nationwide.
Apprenticeships are now available in a wide variety of areas, including international financial services, recruitment, auctioneering, engineering, hospitality and insurance practice, with more set to be announced within the coming months.
FET offers a professional qualification leading to employment.
The transition from Post Primary into Higher Education can be a daunting experience for many.  FET offers students a step by step progression pathway, that can ease this transition into Higher Education for many students.
FET is embedded in the local community offering affordable and easily accessible education and training options.
Jane Nolan, Adult Guidance Counsellor with MSLETB, commented that "so many young adults move into Higher Education because 'that's what everybody does' but Higher Education is not the answer for all."
"I have had the privilege of supporting many young adults where college didn't work out as planned, and while that's understandable, the experience does have a serious impact on their confidence and well-being.   In many of these instances I have seen students reengage in education through the FET sector, where their passions, skills and competencies are expanded and nurtured in a local environment, giving them the confidence to achieve their dreams. It would be great to see more young adults and their parents actively considering FET as a real and appropriate progression pathway.  So if you are feeling a little unsure, take your time, consider all of your options and make an informed decision about your future."
MSLETB's Adult Educational Guidance Service helps people to make informed education, career and life choices by providing impartial and confidential Guidance Counselling, Information and Support to adults in relation to their education, training and career options learners can meet with a professional Adult Educational Guidance Counsellor or Adult Guidance Information Officer in a confidential setting to discuss your education and training needs.
For further information on FET opportunities or contact the MSLETB's Adult Educational Guidance Service, visit www.msletb.ie or call 1800 100 100