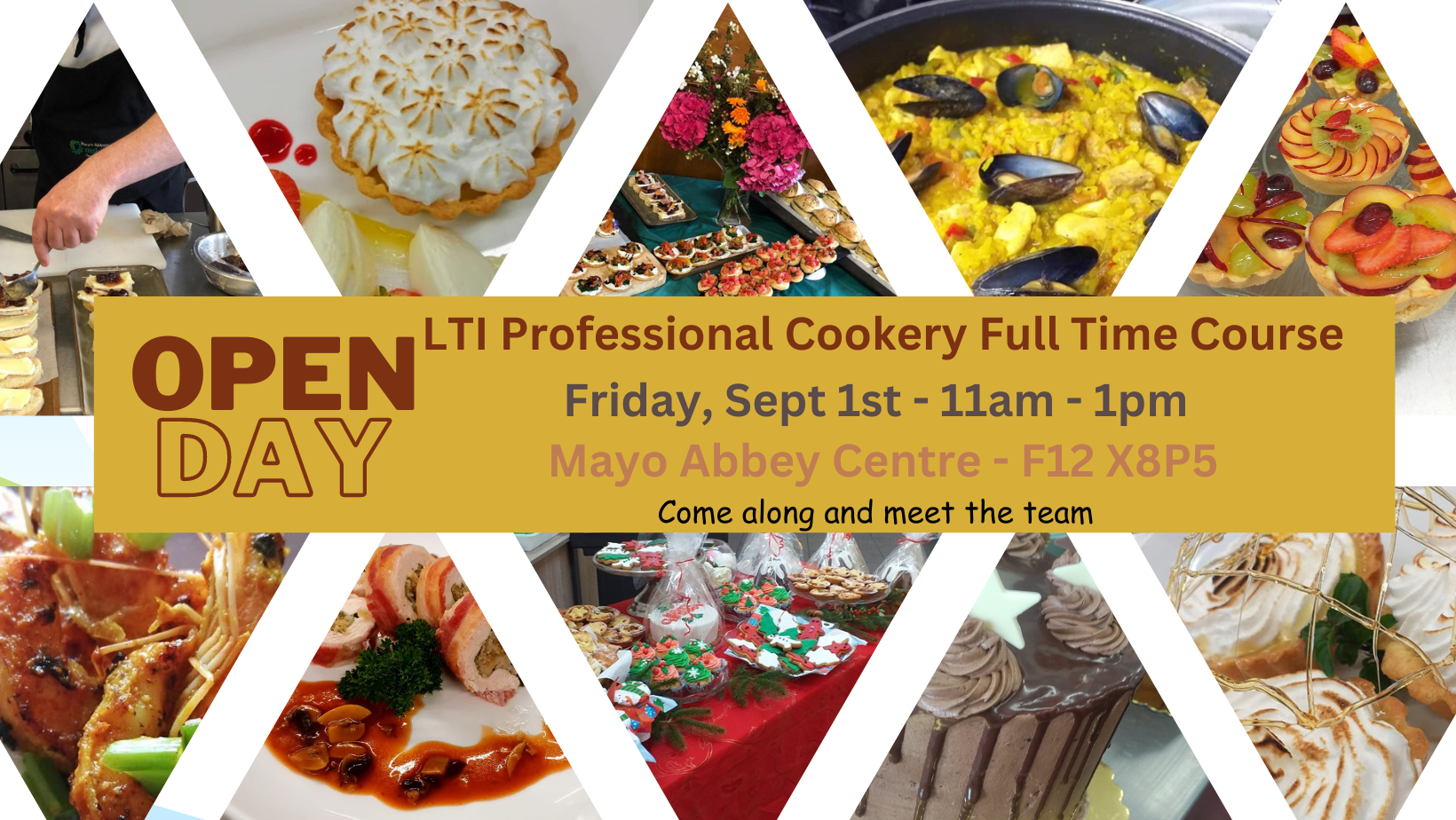 LTI Cookery Mayo Abbey – Open Day
Are you passionate about cookery and dreaming of a culinary career? Join LTI Cookery Mayo Abbey for their OPEN DAY on Friday, 1st September! 
This is your chance to connect with our experienced tutors and dive deeper into our exciting full-time LTI Cookery Course, set to commence in October. Whether you're a seasoned foodie or just starting your culinary journey, this event is for you!
Here's what you can expect: 
 Meet our dedicated instructors. 
 Learn all about our comprehensive Cookery Course. 
 Discover how to apply on FETCH courses: https://bit.ly/3KRDXst
Remember, you don't need to be receiving social welfare payments to apply. However, if you are selected for the course and are on social welfare, you might be eligible for a training allowance.
Ready to take the first step towards your culinary dreams? 
 Call us at 094 93 65987 or 
 email us at [email protected] for more information.
Don't miss this opportunity to turn your love for cooking into a rewarding career! See you on September 1st!