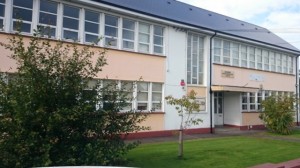 About VTOS
The Vocational Training Opportunities Scheme provides a range of courses designed to meet the educational needs of unemployed people. The aim of the Scheme is to give people education and training opportunities to prepare them for employment or further education.
 Can I join the Scheme?
You can apply to join if you are:
Aged 21 or over
Recently made redundant
Getting social welfare payments
Signing for credits for at least six months
An Asylum Seeker with 'leave to remain'
A Refugee
A dependent spouse of a person on any of the above
What does the programme involve?
National certification is available at Level 4 and 5 in the National Qualifications Framework through QQI and ECDL
Participants may spend a maximum of three years on VTOS
The length of stay will depend on your participation and attendance records.
Courses are full time and can last up to 2/3 years
Courses include a wide range of subjects and activities
In their second year participants have the option of undertaking a Foundation/Access to 3rd level course being run in Galway Mayo Institute of Technology and get exemptions from subjects completed on VTOS
Courses Offered
Participants can undertake a range of modules throughout the course and work towards achieving a QQI Level 5 Award in Business Studies, and there is also the option of obtaining an ECDL. A range of subjects are offered such as:
Book-Keeping, Manual & Computerised
Payroll, Manual & Computerised
Communications
Computers/Information Technology with ECDL
Health & Safety At Work
Internet & Website Design
Spreadsheets
Door Security
Language – Conversational Spanish
TouchTyping, Word Processing
Desktop Publishing
Work Experience
Multimedia studies – (using your digital camera, managing digital photos, music, etc.)
Career Guidance
Students are assisted at every stage of their learning from induction to completion of the course, in the areas of learning, personal development, career options, job search skills and interview preparation throughout the course. Students also have access to a dedicated visiting Guidance Officer.
Work Experience
Students complete a work placement as part of the criteria for Work Experience module. VTOS is continually expanding its links with local industry and companies to obtain relevant and practical experience to enable learners to return to the work force.
Payments and Benefits on VTOS
If you are currently receiving Jobseekers Assistance or Benefit you will continue to receive an allowance equivalent to the rate of your Social Welfare payment. You may work (part-time) without it affecting your payment.
If you are in receipt of a Disability/Lone Parent payment you will continue to receive your payment from the Department of Social, Community and Family Affairs. Participants signing for credits do not receive a VTOS payment but will receive meal/travel or childcare allowances if applicable.
Secondary Benefits
While on VTOS participants retain all secondary benefits (i.e. Christmas Bonus, Fuel Allowance etc.).
Childcare
Fulltime childcare assistance is available to those attending VTOS.
Meals & Travel Allowance
A meal allowance of 80c per day is paid to all students.  A travel allowance is also paid to students living three miles or more from the College.
Books & Exam Fees
Course books are provided
Exam fees are paid by VTOS